Regular price
€176,00 EUR
Regular price
€176,00 EUR
Sale price
€176,00 EUR
Unit price
per
Sale
Sold out
Share
SDVR004Pro 4 channel SD Card video recorder 4CH truck car Bus Vehicle Mobile DVR video surveillance support 720P AHD Analog Cameras
GPS /3G/4G/WIFI was optional , pelase order it with GPS/3G/4G/WIFI model if you need it .
Disclaimer: Due to the worldwide shortage of chips, All 1080P described below will be invalid, and DVR will only  working on 720P  after November 1, 2021
Model: SDVR004PRO
System
Operating system: Linux 3.0
Boot time: less than 30 seconds (power on to video)
System language: English/Chinese
Operation interface: Graphical operation interface

video
Video input:
Support four-channel 1080P AHD HD camera recording (the package does not include the camera)
Support four-channel 1080P AHDP AHD HD (package does not include camera)
Video output: 2 video outputs (1 HDMI output, 1 CVBS output)
Video resolution: optional 1960*1080, 1280x720, 960x540 (according to the camera model)
Recording mode: boot recording, timing recording, alarm recording
Frame rate: 120fps@1080P
Video preview: Support single picture / two pictures / four pictures
Video compression standard: H.265 /h.264

Audio
Audio input: Four audio inputs (if aviation head interface cable, the camera requires a built-in pickup, the package does not include the camera)
Audio compression: PMC format (according to the pickup, not included in the package)
Recording method: Support simultaneous recording of sound and video

Image processing and storage
Local recording: Support 1960*1080, 1280x720/960x540 resolution
Video bit rate: Each camera supports 100~8000 kbps
Data storage: 1 SD card maximum support 256G

Call the police
Alarm input: 3 alarm inputs, 1 speed input, 1 ignition signal, 1 G-Sensor, support 1 emergency button (basic model package does not include emergency button, GPS module, if necessary, please choose with GPS model)
Alarm output: 1 buzzer, alarm output line, alarm display, etc.
Alarm trigger: video loss alarm, overspeed alarm, collision alarm, storage space alarm, motion detection, remote control alarm

Communication Interface
RS232 interface: 1 RS232 interface
RJ45 network interface: 1 RJ45 100M network interface
USB 1 USB, can be used for system upgrade, external mouse and other operations

Network communication
Protocol: TCP/IP
WIFI: Optional, IEEE 802.11b/g/n (the basic version does not include WIFI module, if you need this function, please choose the model with WIFI module)
3G/4G: Optional, support built-in 3G/4G communication module (HSUPA/HSDPA/WCDMA/EVDO/TD-SCDMA/FDD-LTE/TDD-LTE) (The basic version does not include WIFI module, if you need this function please please Select the model with WIFI module)

Global Positioning System (GPS)
International standard Global Positioning System (GPS): (The basic version does not include the GPS module, if you need this function, please choose the model with the GPS module)
Support GPS/GLONASS, real-time recording of geographic coordinates, speed data, and wireless upload, (need to select GPS/4G module)

Accelerometer
G-sensor: Supports three-axis motion detection and the user's setting range is X, Y, Z coordinates (need to select GPS/4G module)

Software information
Channel frame rate: Each camera supports 1~30fps optional
License plate number record: Support editing and matching license plate number information
Camera naming: Support editing and modifying camera names
Digital watermark: Support superimposition time, license plate number, camera number, position information, speed information, etc.
Timetable; h/m/d and other three options
Automatic coverage: Support automatic coverage
Image playback: Support local video playback, and manage video files by time, alarm, etc.
Play speed: support fast/slow playback 1/32 ~ 32 times

Software (only for 4G models)
PC playback analysis: Play back the video file on the PC side and analyze the vehicle information in the file at the same time
CMSV6 platform management software: Support preview/real-time positioning/track playback/central command issuance/system remote upgrade/parameter configuration, etc. (only support 4G products)

software upgrade    
Software maintenance: This machine supports upgrade via USB interface/SD card upgrade/remote CMSV6 platform upgrade
Power input: +8~+32V 8~32VDC Before use, please make sure that the vehicle power supply is within this range. If it exceeds 32V for a long time, it will burn the device.
Power output: 12V 10.5V/1.5A (7 channels)

ACC testing
<4.5V shutdown
>6.2V boot I / O Port
<0.5V Low level alarm
>3V High level alarm

working environment    
Temperature: -25 ~ 55°C
Humidity : 5%~93%
Vibration is less than 3 Grms
Mechanical shock resistance less than 1200 Grms

Other
Time Built-in or synchronized GPS
Dual stream can set different frame rate and bit rate to control the size of video files
Reverse connection protection to prevent overload, short circuit and reverse connection
Factory reset can be restored to factory settings
Indicator lights Power, operation, alarm, video, network and 3G indicator lights
Synchronized time GPS time can be synchronized
Size : 115mm (length) x 92mm (width) x 20mm (height)
Weight : about 0.55kgs
 
General Introduction
The Mobile SD video recorder is a compact, full-featured recording system that uses a SD card as a storage device. The recorder unit and associated accessories are specifically designed for operation in a mobile environment.
The Mobile SD video record system, used in conjunction with the cameras, records up to four channels of full-motion video and audio data to a removable SD card. The firmware-driven menu system provides a simple method for configuring the unit's operation as well as searching for and viewing previously recorded AV records.
Product Main Features
· Embedded operating system, assuring reliability and system integrity.
· Records up to four channels of full-motion color video with corresponding audio tracks.
· H.264 and H.265 High Profile video compression.
· Total Record resource up to 30 frame/second for each channel.
· Lockable security enclosure.
· Front panel USB2.0 port for recording to a flash card as an optional storage device.
· Ignition sense that provides DVR power-on in recording mode when the bus is started.
· Power-off delay record when the bus is shut-down with operator-selected delay times.
· Support SAMBA function to share files.
Video And Audio
·  H.264 and H.265 High Profile video compression, real time recording 30 fps for each channel. Frame rate adjustable for each channel.
· Audio compression: PCM codec. This codec offers high compression with high quality audio.
· 4 channels 1080P resolution for AHD(or analog) camera.
· Local video and audio real time playback.
GPS Time Synchronization & Time Zone
·  Synchronize the DVR system time with GPS automatically
· Support All Time Zones Worldwide
· Support DST (Daylight Saving Time)
Power Management
· Reliable power management, wide voltage: +8VDC~+32VDC; The power input is protected against short positive transient (1500 watts peak pulse power capability with a 10x1000 us waveform); The power input is protected against negative voltage. Applicable for vehicles with +12V or +24V battery.
· The recorder provides each camera with stable +12V DC power; DVR can detect the short cut on power circuit.
· Can use ignition to control the power.
· DVR can monitor battery voltage after Ignition off, and auto into sleep mode when voltage is bellow specified level.
Recording mode
··Continuous record.
· Support schedule recording.
· Support alarm recording.
· Support motion detection recording.
Speed and Vehicle status recording
· Record vehicle speed and car id with audio and video.
· Support 3 sensors, can be connected to return, right turn, left turn light etc.
· Over-speed alarm.
· Specified screen can be full screen displayed when return(or left, right) sensor trigged.


Our server platform landing page PC (need to purchase 4G option): 
This SD DVR can connect analog cameras or AHD camera . packing not including camera , if you need camera please contact use to buy it . 
The DVR connection cable has
4Ping aviation
or
BNC 
 optional, please let me know when you place the order, if there is no message, we will send it by randomly .
If you need this GPS function, please purchase it with GPS model
If you need this Control panel function, please purchase it with Control panel model
The package does not include a monitor, please prepare it yourself .
GPS /3G/4G/WIFI was optional , pelase order it with GPS/3G/4G/WIFI model if you need it 
View full details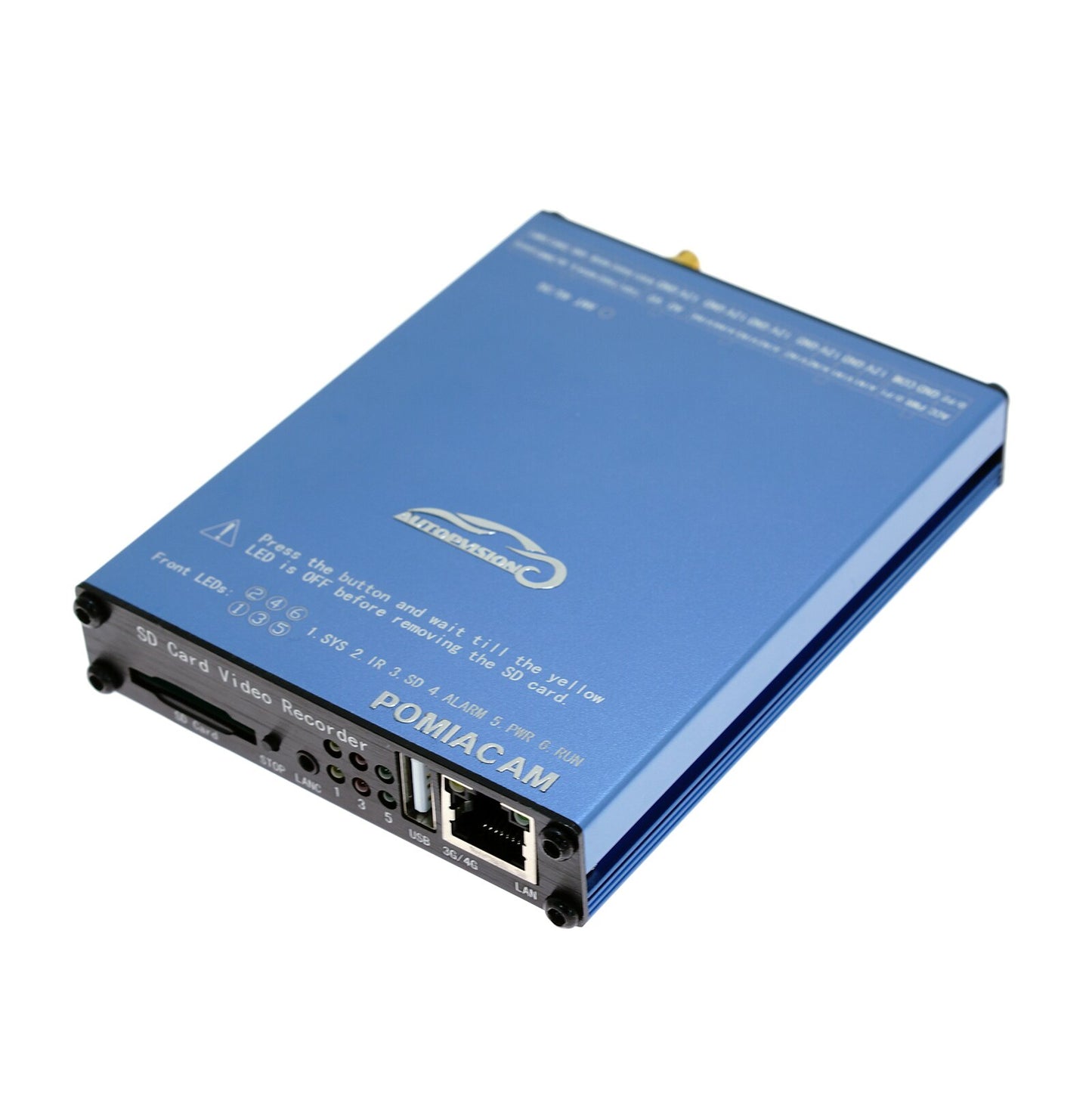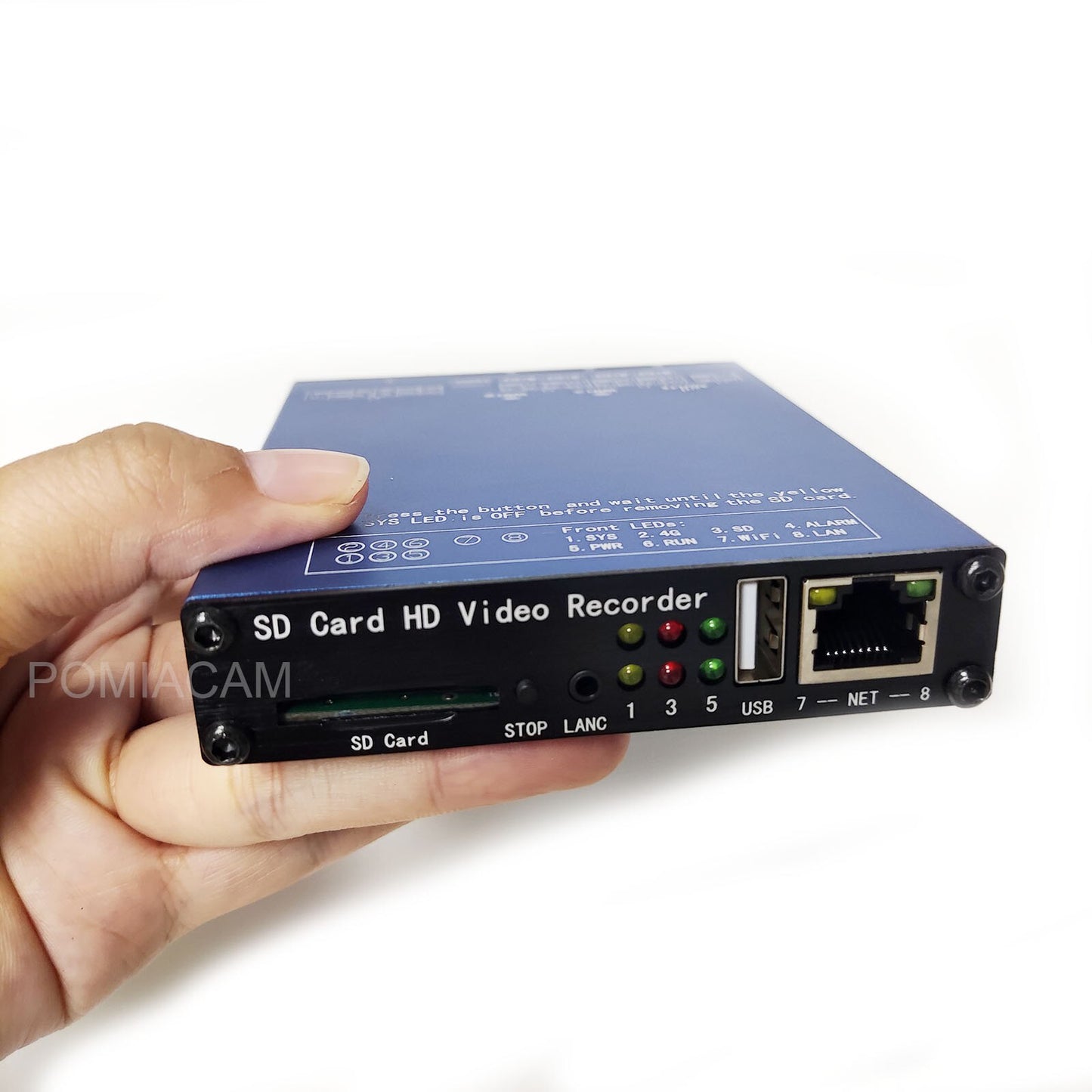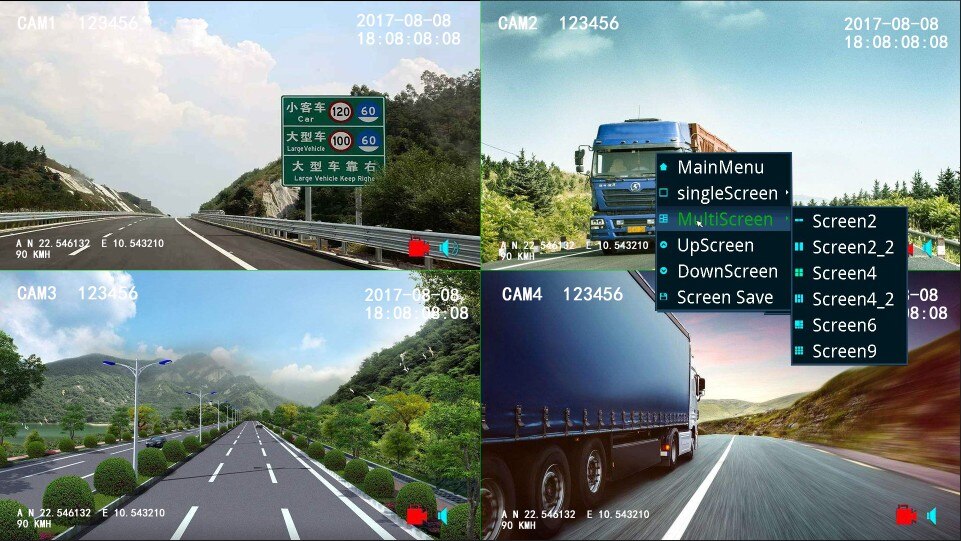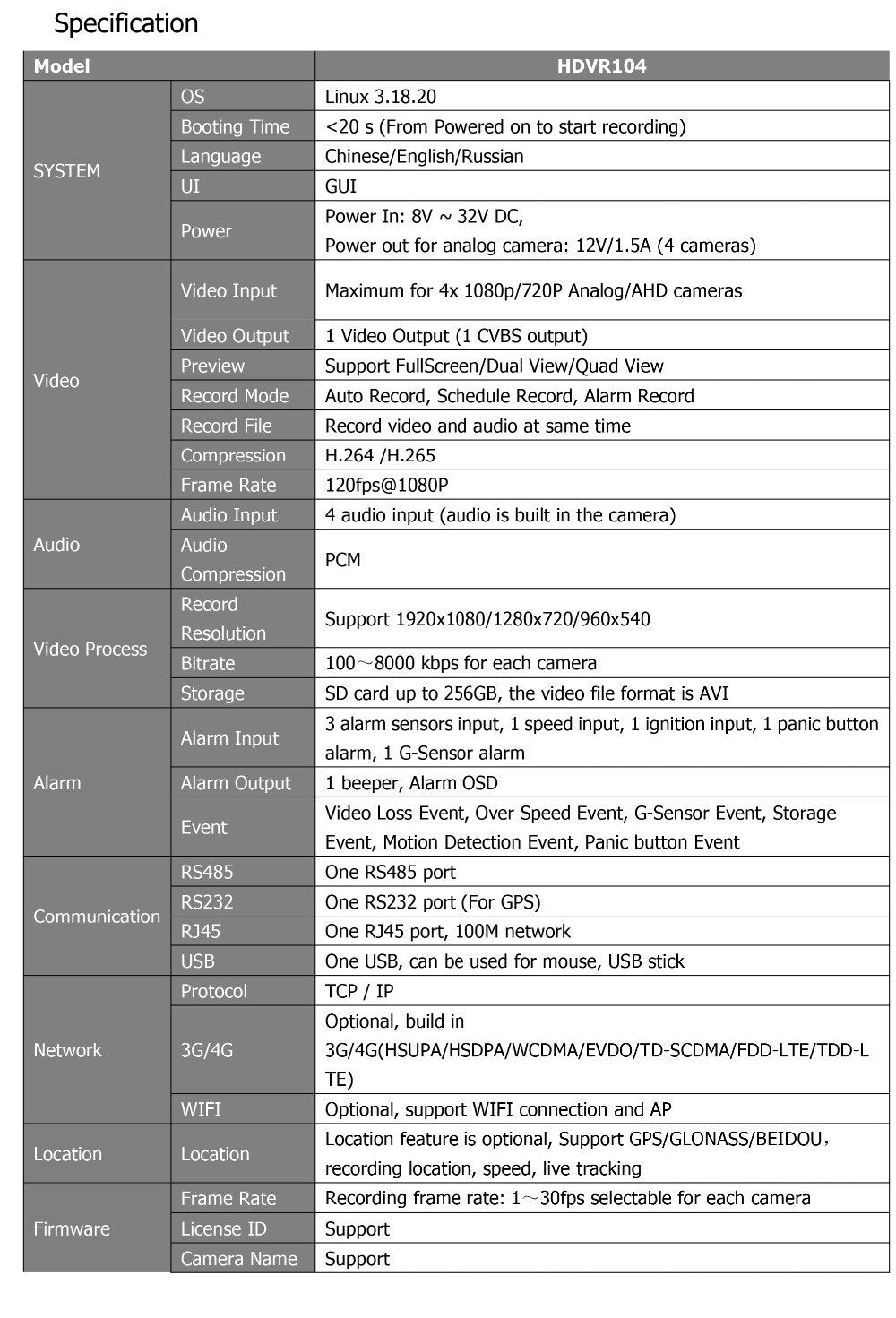 Free Shipping

We support free shipping or freight collect, please contact me about any shipping questions

Quick inquiry

Support any number of customization, custom, please contact me if you need