Regular price
€66,60 EUR
Sale price
€66,60 EUR
Unit price
per
Sale
Sold out
Share
1080P Video Capture Card USB 3.0 USB2.0 SDI-compatible video Recorder Camera Recording Live Streaming
The video capture can capture both SDI-compatible video and audio, sending audio and video signals to computers and push tp online live broadcast platforms. Suitable for high definition acquisition, teaching recording, medical imaging, etc.
Features:

* Support input :SDI ;
output interface : USB3.0
* Support output max resolution 1920x1080P,1600*1200P,1360*768P,1280*1024P,1280*960, 1280*720P, 1024*768P,800*600P,720*480P, 720*576P, 640*480P;
* Support Frame rate;5-60FPS  select 
* Support audio and video capture : standard UVC/UAC,
* Drive : NO need to install the driver , plug and play ; 
* Support Windows and  Linux, android operating system ;
* Conform to USB Video and UVC standard;
* Conform to USB Audio UAC standard;
* Without external power supply, compact and portable.
' allowed for capture, commonly used acquisition software : OBS/potplayer(windows )
Package include:
1 x SDI to usb video capture


PRODUCT INTRODUCTION:
SDI Capture is an audio and video capture device that supports SDI signal input and USB interface output to the computer.
It is a cost- effective audio and video capture card that complies with UVC/UAC specifications.
The transmission interface is USB3.0. This machine is compatible It is a plug-and-play, USB drive-free high-definition video capture tool for Windows, Linux, and Android.

FUNCTIONAL:
SDI Capture converts SDI signals such as computers, embedded systems, medical equipment, scientific or laboratory equipment into USB signals, and completes the collection and recording of SDI signal video through computers, notebooks and other equipment.
It also supports lossless loop out and sup ports Microphone synchronized audio input.
Products are commonly used in the field of security, medical equipment video capture, corporate video conferencing, education, and are compatible with OBS, POTPLAYER, AMCAP, VLC and other capture software.

INSTRUCTIONS FOR USE. .
1. Connect the signal source to the sdi input interface of the capture card, if you need the loop out function, you can connect to the looping out interface
2. The USB output of the capture card is connected to the computer through a USB cable, or an OTG converter is added to the mobile phone (drive-free)
3. For audio input, connect the audio signal to the mic in interface
4. Open the acquisition software on the acquisition computer, select the device
AFN_ Cap video and activate it.
At this time, the red LED light flashes, indicatin that the signal acquisition is successful.


View full details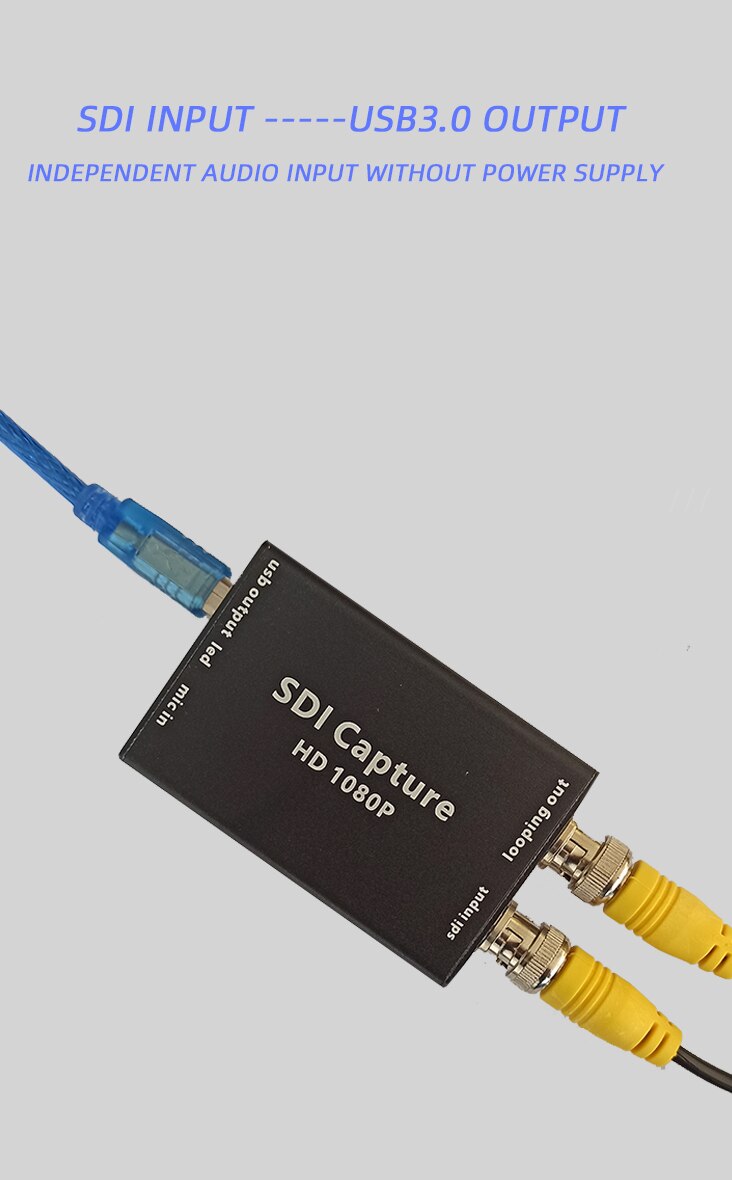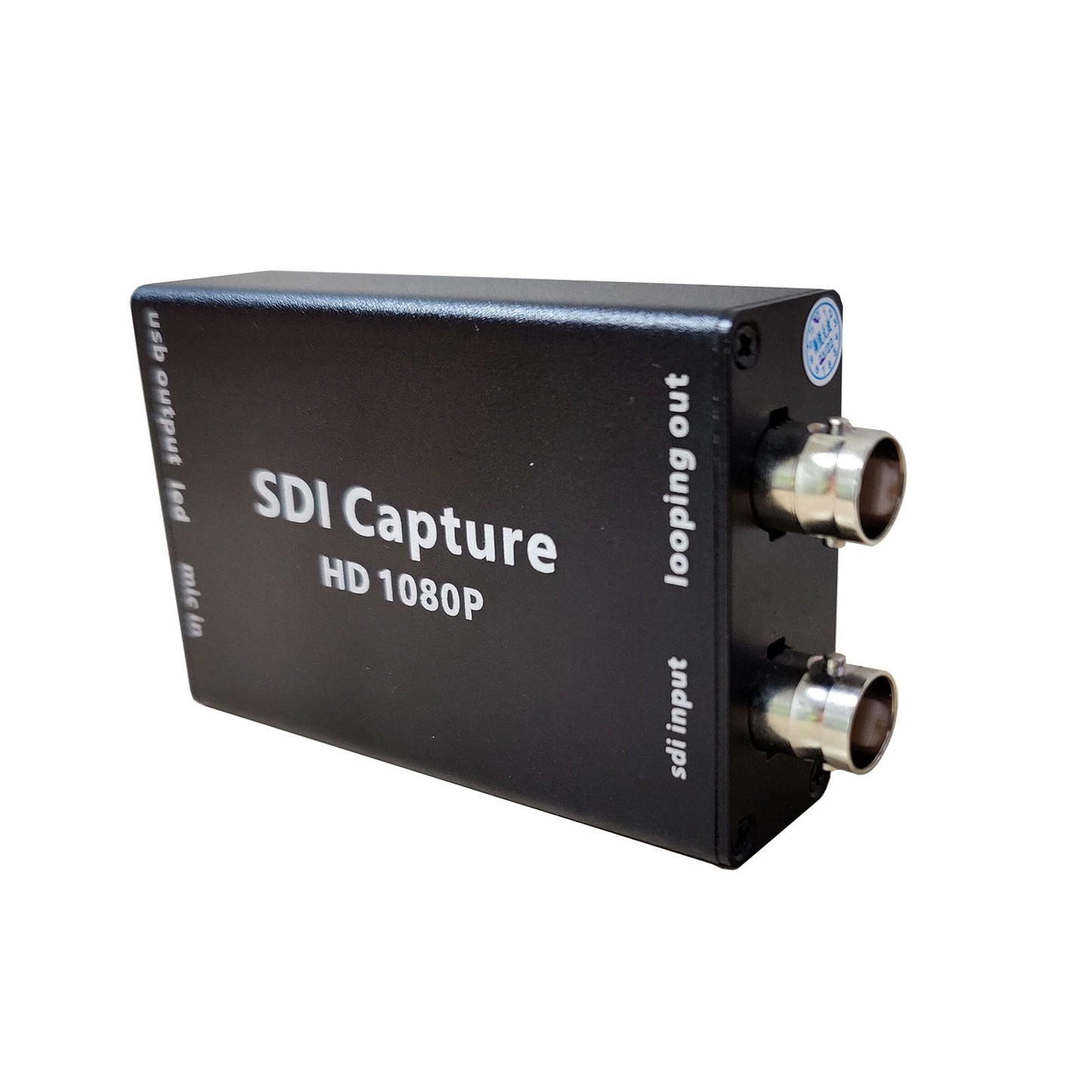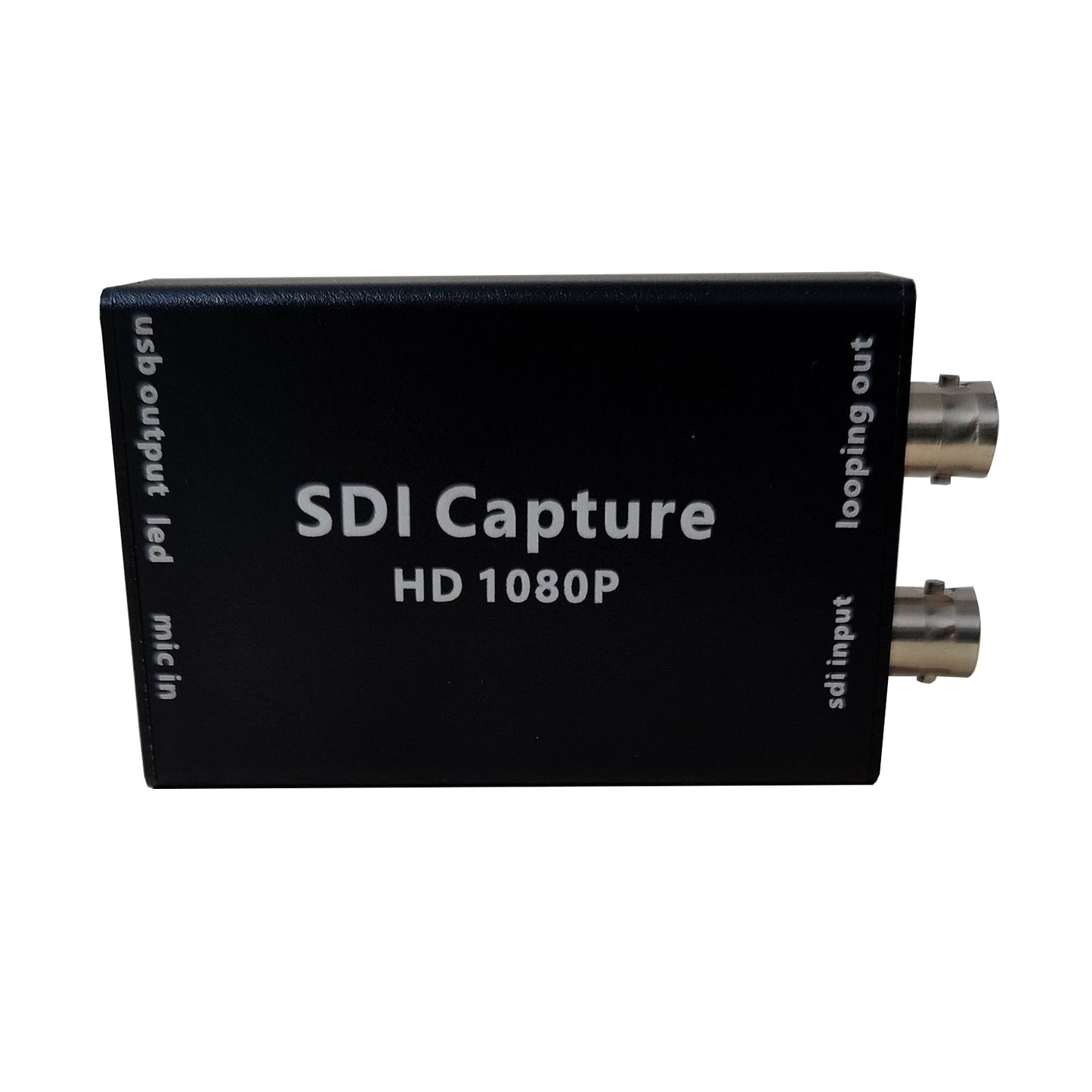 Free Shipping

We support free shipping or freight collect, please contact me about any shipping questions

Quick inquiry

Support any number of customization, custom, please contact me if you need